Your Trusted Plumbing Partner for Comprehensive Solutions
Welcome to A&B Plumbing, your premier choice for expert plumbing services in Mooresville, NC. As a reputable plumbing company based in Hickory, NC, we extend our high-quality plumbing solutions to residents and businesses in Mooresville and the surrounding areas. With a commitment to excellence and customer satisfaction, our skilled team is dedicated to resolving all your plumbing needs promptly and efficiently.
At A&B Plumbing, we take pride in our commitment to quality workmanship and customer satisfaction. We strive to deliver prompt, reliable, and cost-effective solutions tailored to meet your specific plumbing requirements. Trust our team for all your plumbing needs in Mooresville and the surrounding areas.
Contact us today to experience the difference with A&B Plumbing – your reliable partner for all things plumbing in Mooresville, NC!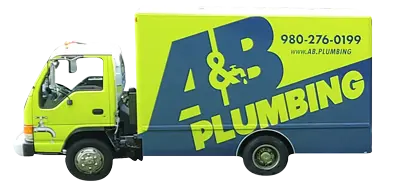 About A&B Plumbing
Residential & Commercial Plumbing
Ask Us About Service Financing!
Personalized Plumbing Solutions
Same-Day Service Available
Better Business Bureau Accredited